Top Domestic Cleaners offer an exceptional cleaning service at an incredibly competitive rate. We are proud of the work we do and the relationships we have built with our clients over the years. Our work stands for itself, and we have years of positive feedback from our valued customers as proof that our services are truly exceptional.
Top Domestic Cleaners are here to do all of the work you either don't want to do or don't have the time to do. Cleaning is a necessity, but it is not necessarily something that everyone has time for. We understand how busy your life may be and understand that other tasks take precedence over the upkeep of your home. This is why Top Domestic Cleaners is here to help. We believe that everyone who needs cleaning assistance should be able to access that service which is why we offer our cleaning service at incredibly competitive rates meant to suit any budget. We have been proudly assisting the London and Greater London area with all of their cleaning needs for over ten years now.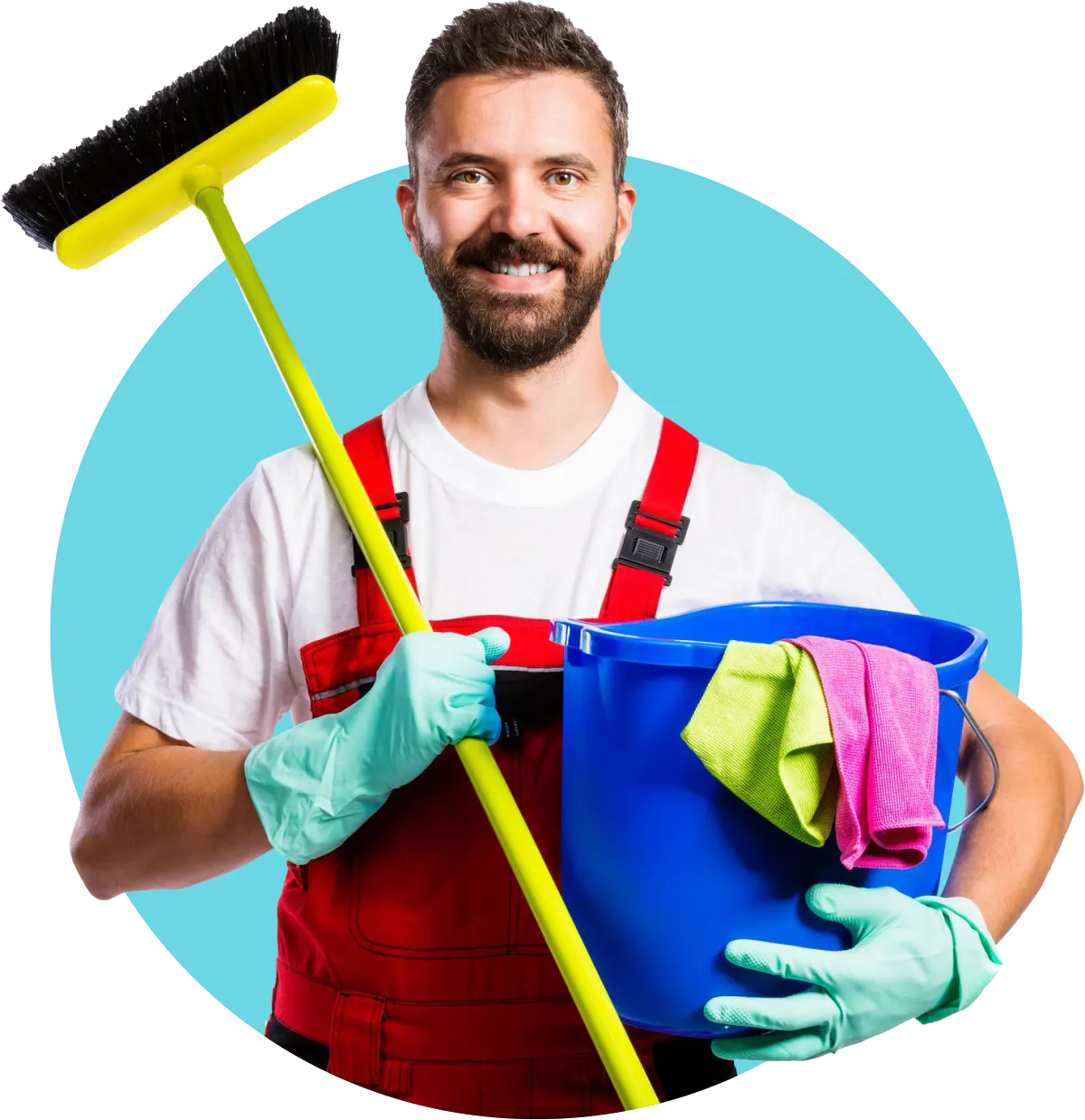 Who we are?
Top Domestic Cleaners is a professional cleaning company that was founded in 2007. We are based in London and serve London and the greater London area. Here is a basic breakdown of what makes up our business:
Professional highly trained cleaners
Local cleaning company in operation for over ten years
Committed to professionalism and delivering great results
Dedicated to fulfilling the needs of our customers
We value and learn from the feedback our customers provide us
Sustainably minded using eco-friendly and non-harmful products
We are proud of our team of professional cleaners. We hire the best cleaners that London has to offer. All of the cleaners at Top Cleaners London have gone through a professional vetting process and thorough background checks to ensure that everyone we hire is trustworthy and dependable. Once a cleaner has gone through our vetting process and joined our team, they undergo Top Domestic Cleaner training.
Our training program for our cleaners was designed by our senior cleaners who have years of experience cleaning domestic and commercial properties. A senior cleaner will train our new cleaners following our training program to ensure that they understand the high standards that we keep at Top Domestic Cleaners. Once a new cleaner has gone through the training process, they will be accompanied by a senior cleaner for the next three months of their employment, where they will receive any other training deemed necessary before they become a fully-fledged Top Domestic Cleaners cleaner.
We are incredibly proud of the team we have built. All of our cleaners are professional, highly trained and trustworthy. You can trust that our cleaners will respect your privacy and treat your home with the same care and attention that they would their own home.
Communication and honesty
Marcus Buckingham says:
"We dream of having a clean house – but who dreams of actually doing the cleaning?"
We are a professional cleaning company, so what does communication have to do with our work?
We believe that communication lies at the root of what we do. In order to fulfil your cleaning needs, we first need to understand them, which is why we employ a phenomenal customer service team to answer all of your cleaning questions and discuss your cleaning needs.
We realize that we are the professionals and that you might not be able to fully vocalize your cleaning needs which is why we have learned to ask the right questions to help us discover the outcome you are looking for.
Communication goes both ways, though, and we strive to communicate clearly and honestly with you. We promise that we will not undertake a job that we cannot finish, and we will always be honest about how much our services will cost you. There are no hidden fees when you book a cleaning with us, and if we provide a quote for you, you can rely on us to stick to that quoted number.
Our relationship with our customers is one of the most enjoyable aspects of running our business, and good communication has allowed us to have long and fruitful relationships with many homeowners, renters, landlords and business owners in the London area.
Prices
End of Tenancy Cleaning
Prices
Studio

£89

One Bedroom Property

£145

Two Bedroom Property

£165

Three Bedroom Property

£189

Carpet & Upholstery Cleaning
Landing Carpet Cleaning

£9

Bedroom Carpet

£23

Living Room Carpet

£26

Armchair

£18

Two Seater Sofa

£30

Hourly Based Services
Domestic Cleaning

£20

/h
One off Cleaning

£21

/h
Deep Cleaning

£21

/h
What sets us apart
We like to think that the following are just a couple of examples as to what sets us apart from other cleaning companies.
Service – we offer an exceptional service to our clients.
Availability – We are available seven days a week, including bank holidays, to clean your home or business. Depending on your business needs, we are available to clean your space in the evenings or at night.
Flexibility – we know that there is not a one size fits all solution to cleaning, which is why we tailor all of our services to fit our customer's needs.
Professionalism – professionalism lies at the core of our business practice.
Trust – all of our cleaners are trustworthy and reliable.
Experience – we have been operating in London since 2007 and have used our experience to grow into a better company.
We are proud of the company we have built and excited to share our phenomenal services with you. Get in contact with our experienced customer service team to discuss our cleaning services and your cleaning needs.
Commitment to sustainability
Top Domestic Cleaners is committed to sustainability which is why we only use the best and most effective cleaning products. We are proud to use Green Works cleaning products that are made from natural ingredients and are not harmful to us or the environment.
We promise you that we will never use harmful chemicals in your home. We will clean your home with all of its inhabitants in mind, from you to your children to your four-legged friends. As cleaners, our goal is to always leave a space better off than it was before we entered it, so you can feel rest assured that our professional cleaning services would never introduce anything into your home that was in any way harmful.
Asides from equipping our cleaners with the best eco friendly products, they are also equipped with the best cleaning tools such as professional grade hoovers and steam cleaners. We pride ourselves in outfitting our cleaners with the best tools and products currently on the market.
Services we offer
During the over ten years we have been in business, we have taken the time and effort to refine our offerings and take all of the feedback we receive from our valued customers to heart. We strive to offer the best service to our customers and have put together a range of services to fulfil our customer's cleaning needs.
Domestic Cleaner
House Cleaner
Regular Cleaner
Deep Cleaner
Upholstery Cleaner
End of Tenancy Cleaner
After Builders Cleaner
Office Cleaner
Get in contact with our team today to discuss your cleaning needs and our cleaning services. We are ready and available to work with you.
More than a cleaning company
We are a professional cleaning company, but we are proud to offer more than just cleaning services. Many of our clients rely on us to help them with additional chores around their homes. We are available to all of our clients to help them with any of the additional tasks necessary for maintaining a clean house and a stress-free life. We have found that many of our older clients greatly appreciate this additional service we offer, but we offer it to all of our customers because everyone can use a little additional help.
Laundry
Grocery shopping
Gardening
Linen changes
Dishwashing
Our customer service team would be happy to discuss any additional services you require to help you with the cleaning and upkeep of your home. Our professional cleaners are available to help you with anything you may need.
Where we are?
For more information about the areas we cover you can check out TopDomesticCleaners.co.uk. We are on your service every day of the week, so if you have any questions or you want to book a domestic cleaner, our client support is there for you.
You can also contact us via email: info@topdomesticcleaners.co.uk
Frequently Asked Questions
+

You are able to book a regular cleaning service over the phone or by filling the form on our website. All you have to do is give us some information about the job and pick a day and time ( keep in mind you will not be able to change those later). You are able to schedule a daily, weekly, fortnightly and monthly cleaning service with the same cleaner coming to your place every time.

+

All products and equipment are included in the price. Our cleaning technicians will come prepared with everything that might be needed on your premises. In case there are specific products you would like them to use instead, feel free to provide those.

+

We suggest you clean your carpets and upholstery at least once a year. That of course depends on the amount of people and traffic in the house. Households with pets and children will have to maintain their carpets more regularly. Check our Carpet Cleaning and Upholstery Cleaning pages to see how you can improve the condition of your upholstery and carpets between cleanings.

+

Yes, all our services are flexible and available 7 days a week. When it comes to office cleaning, we understand how important it is to avoid disruption of the working process. We are able to come before or after working hours, in order to avoid that.