Cleaning around your home has been getting in your way lately. Piles of unwashed dishes, stained and creased clothes are a constant reminder that there is a problem that you need to address. But besides the obvious there are numerous other factors, deeper problems that are bound to surface sooner or later. The fact is the dust, grime and dirt that have been accumulating in your home are no less perilous and they may be a cause of an illness unless you manage to maintain proper cleanliness at home. Admittedly it is quite tedious to take care of everything on your own – a lot of effort and time is squandered that way, you would argue. And you would not be wrong.
End of Tenancy Cleaning Prices
End of Tenancy Cleaning - Studio
£94

£89

End of Tenancy Cleaning - One Bedroom Property
£150

£145

End of Tenancy Cleaning - Two Bedroom Property
£180

£165

End of Tenancy Cleaning - Three Bedroom Property
£200

£189

Carpet & Upholstery Cleaning
Landing Carpet Cleaning
£10

£9

Bedroom Carpet Cleaning
£28

£23

Living Room Carpet Cleaning
£30

£26

Armchair Cleaning
£20

£18

Two Seater Sofa Cleaning
£50

£45

Hourly Based Services
Domestic Cleaning
£22

£20

/h
One off Cleaning
£23

£21

/h
Deep Cleaning
£24

£22

/h
Chloe Roberts says:
Hi guys, thank you for being so nice and friendly and helped me when I needed it most. My landlady wanted the property cleaned in a really short notice and you made it. You are a real savior, thanks a lot.
Then again, there is something you can do. Hire a personal cleaning assistant in South West London today to take the burden of load of household chores off your shoulders at once, and enjoy yourself in any fashion you find appropriate. Your domestic aide is a person who you can trust with the cleanliness of your home entirely. She is a professional that tackles any sort of problem in a prompt and masterful manner. Why put yourself through this dreadful drudgery then, when there are people both better-trained and better-equipped than you?
Our maids know-how is not taken for granted. Rather, it is the result of weeks of extensive training and their personal aptitude. Whatever their endowments and training, one thing is for sure – your cleaning assistant achieves excellence with a flourish and succeeds in maintaining a spotless property. The household duties shifted to your maid are numerous, but this doesn't mean they are performed with leas zeal and professionalism on her behalf. Quite on the contrary, everything is carried in a timely fashion, but the pace of your aide's work is determined by how fast excellence is achieved. Your cleaning aide will see to it that:
All kitchen appliances are washed, cupboards dusted in and out, sinks sanitized and tiles de-limed and de-scaled
Tiles in the bathroom are de-limed and de-scaled, sinks, toilets, bathtubs and bathroom fixtures are cleaned
Bedrooms and living rooms get the attention they deserve – vacuum soft furniture, stains removal (you may need to book a professional upholstery cleaning service if the stain is more stubborn or old), and sweeping for dust
Household chores, mopping and vacuuming
To book a domestic cleaning service in South West London and get an estimate, contact us on our phones or seek our live chat customer support on our webpage.
About South West London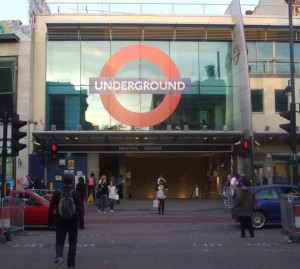 South West London Area contains seven boroughs- Wandsworth, Sutton, Richmond upon Thames, Merton, Lambeth, Kingston upon Thames and Croydon. One and a half million of Londoners choose this area for their home because of the variety of lifestyles that it presents.
It is a place for every age and taste where you can find interesting destinations and locations. Suggested places for a peaceful and quiet romantic moments are the theme parks of Kingston, Merton park, laid out by John Innes, the Richmond park with its herds of red and fallow deer, Oaks park of Sutton with its historical attractions or boating lake and children's zoo in Battersea park of Wandsworth.
Sean Allan says:
Dear team, thank you for organizing the service for us and all the people here in the community center. You offered a really good price and led us a helping hand. Best wishes to all.
Very attractive borough is Ricmond with its big expensive houses property of rich and famous people. Kington is historical rich with the seven Kings crowned on Kingston's Coronation Stone in the 10th century. Visit Fairfield Halls in Croydon with its art galleries, theaters and concert halls.
More cultural places in this area are Wimbledon Lawn tennis Museum connected with the Tennis Championship held there every year, Marble Hill House build for the mistress of King George the Third which is now open for visitors, historic house of Homeywood which date back to the 17th century, Observation Tower in Wandsworth. For those of you who are seeking for more fun and entertainment try a boat trip up the river or one of the clubs and pubs that Lambeth or Wandsworth provides. The whole area is full of tourist destinations and places where local Londoners take a break.
We Cover The Following South West London Areas: