Domestic cleaning is the plight of the busy man. It is a series of mundane tasks that need to be done and mustn't be postponed or what you considered as a few unwashed dishes, scales to be an overwhelming sea of dirty clothes, dishes and dusty surfaces. If you cannot spend an hour a day carrying out chores around your home it is advisable to hire a personal domestic aide. Your maid will be in charge for your home's cleanliness and will see to it that you live in a hygienic and healthy environment. This way, even at work, you will savour the knowledge that your home is being taken care of, and in the evening, you will return to a neat and orderly apartment or house in West London.
End of Tenancy Cleaning Prices
End of Tenancy Cleaning - Studio
£94

£89

End of Tenancy Cleaning - One Bedroom Property
£150

£145

End of Tenancy Cleaning - Two Bedroom Property
£180

£165

End of Tenancy Cleaning - Three Bedroom Property
£200

£189

Carpet & Upholstery Cleaning
Landing Carpet Cleaning
£10

£9

Bedroom Carpet Cleaning
£28

£23

Living Room Carpet Cleaning
£30

£26

Armchair Cleaning
£20

£18

Two Seater Sofa Cleaning
£50

£45

Hourly Based Services
Domestic Cleaning
£22

£20

/h
One off Cleaning
£23

£21

/h
Deep Cleaning
£24

£22

/h
Michelle Fuller says:
Good job. My husband didn't believe that I have cleaned all that, it really shows when things are done by a professional hand. And please pass my thanks to the lady who was here for the tips she gave me how to clean this and that and what products to use. Regards, Michelle
For the best results, our experts work according to a carefully wrought plan that has been proven many times now. Your aide on the other hand is also a thoroughly trained specialist who has the necessary knowledge to provide quick bottom-line results. Indeed, there is little that can stand up to the diligent and unflagging hands of your personal aide, and when such an obstacles arises, your maid is sure to spot it and advise on seeking the help of professionals. Most commonly you may need to seek extra help if the problem at hand is: a stubborn stain on a delicate settee, blocked pipes, or if you haven't performed spring cleans for couple of years now.
The plus side of our services is that we work at the time and day that are most convenient for you; hence our services can be booked daily, weekly, and monthly. Also, we use top-of-the-range vacuum cleaners, slick tools and eco-friendly detergents that help expedite the overall cleaning process.
Windows, window sills, skirting boards and staircases are all taken care of. Your bathroom is sanitized and all fixtures are washed. Every tile is de-limed and de-scaled and we clean your bathtub as well. In your kitchen we wash appliances, mop the floor and clean the cupboards. Plus we sanitize the sink. And lastly, but not least your bedroom and living room are paid the attention they deserve. We vacuum soft furniture, sweep and wash your mattresses.
Have you been looking for a professional and affordable domestic cleaning service in West London? You need not look any further because you have found it. To contact us for an estimate, book a service or for more information call us on our phones or use our live chat option on our webpage.
About West London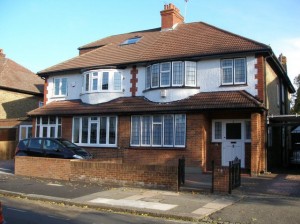 London is separated to six main big parts- South West, West, South East, North East, North and Central. They contain 32 different boroughs. Twenty of the total number are Inner neighborhoods and the other 12 are Outer ones. Chelsea, Kenington, Hounslow, Hillingdon, Harrow, Hammersmith, Fulham, Ealing and Brent are the nine boroughs that form the West London area.
This part of the city has rich sports culture and lots of Sport and health centers as well as courts and stadiums. The borough of Brent has three non- league football team. Two of them plays at Vale Farm Stadium- Wembley F.C. and Southkilburn F.C. In the other areas there are over twenty different non- league football clubs which are playing at well maintained football grounds and stadiums such as Reynolds Field, Avenue Park Stadium, Hive Stadium, Northwood Park Stadium, Osterley Sports Ground.
Freddie Houghton says:
'Hi, it's Freddie again. Your team just left. Everyone worked really hard and did a great tidy up of my house. Just in time and ready for my guests. I will need them next Friday when my guests have left, 'cause I don't think I can do it on my own.'
Undoubtedly the most famous and attractive team of London is Chelsea which plays in the Premier league and is a top club of the English football. Stamford Bridge stadium with its 42 000 seats is their home since the establishment in 1905. the major success of the club had been in 1955 when they won the League Championship. Still, many other cups are won of the team during the years- seven FA cups, two UEFA Winners' cups, one UEFA Super cup, one UEFA Europa League and many more. Chelsea is the only football club of London that won UEFA Championship League and the only British team to have won all three main UEFA club competitions.
We Cover The Following West London Areas