To a certain extent you can deal with the load of household chores on your own. And while you venture in this with a sort of a pleasant and auspicious feeling of success, it is seldom the case that you will not get bored after the first week. Indeed, being in charge of all the household work is a humdrum duty that you will start looking ways to bestow upon someone less fortunate than you. All joking aside, there is nothing wrong with not doing the household work in person. The problem is when you have no one to turn to and you refuse to do the dishes anyway. Fortunately, you can now spend your time in any manner you like while you savour the thought that your home is being taken care of by a professional who has been trained for the job.
End of Tenancy Cleaning Prices
End of Tenancy Cleaning - Studio
£94

£89

End of Tenancy Cleaning - One Bedroom Property
£150

£145

End of Tenancy Cleaning - Two Bedroom Property
£180

£165

End of Tenancy Cleaning - Three Bedroom Property
£200

£189

Carpet & Upholstery Cleaning
Landing Carpet Cleaning
£10

£9

Bedroom Carpet Cleaning
£28

£23

Living Room Carpet Cleaning
£30

£26

Armchair Cleaning
£20

£18

Two Seater Sofa Cleaning
£50

£45

Hourly Based Services
Domestic Cleaning
£22

£20

/h
One off Cleaning
£23

£21

/h
Deep Cleaning
£24

£22

/h
Evan Fowler says:
Hey, forgot to mention how happy I am with the lady you sent. I might have said on the phone, but just wanted to make sure. You guys are grand. I have been dealing with different cleaning companies for my properties, and I must admit that your cleaner exceeded my expectations. Do you think she can come regularly?
Our domestic aides are first-rate specialists who have undergone extensive training period in order to acquire all skills necessary for tackling tedious cleaning problems. Where a cleaning assistant beats you is in their ability to come up with quick solutions. Their training, know-how and the range of powerful detergents and chemicals they use allows them to put an end to your cleaning woes in the matter of hours. It comes naturally to our employees and that is why we are the best at what we do.
Another undeniable advantage of booking our service is that we can work at the appointed time and day. We offer quite flexible intervals to our customers who can decide the exact time they will like to have us in their homes in South East London. What is more, your domestic aide is trained to work with great care for your peace. In case you are at home at the same time your domestic aide is, you will not be disturbed by their work. It only takes a few hours a day for your domestic aide to deal with the mess.
Furthermore our services are available for booking – daily, weekly and monthly. It is really up to you to decide how often you will need us, but then again when you have made up your mind, you are sure to get a service of top-notch quality.
We only resort to eco-friendly methods that are child and environmentally safe. Our eco-friendly products help us successfully remove dirt, grime and allergens from your home in the process of cleaning.
To book a professional cleaning assistant today, call us on our phones or use our live chat option.
About South East London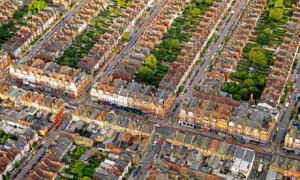 London is separated to six big areas- West, South West, South East, North East, North and Central. The South east part contains five big boroughs which are Southwark, Lewisham, Greenwich, Bromley and Bexley. They in turn include smaller areas. Individual postcode is given to each one of them in order to be easily managed. In the south East part of the city you can find many historical destinations which will help you learn important facts of the English development.
Tyler Mitchell says:
Thanks for the cleaning done. It's good to see there are people who know what they do and how to do it. My bathroom looks perfect. The girl you sent over cleaned all the tiles, the shower and the shower head, the sink and the toilet. She actually didn't miss a spot. Cheers, Tyler
As a first stop you can visit the Hall place of Bexley. It is a country house dates back to around 1540. Now it is a museum of local artifacts and also a tourist information center. Inside the house there are three galleries presenting art exhibitions and museum displays. The outdoor space is created to show visitors how to use small space for urban gardens. There you can see herbal, vegetable and tropical gardens with various types of plants.
The visitation of the Brunel Museum of Southwark is free. There you can see a major exhibition about the London tube system as well as collection of Victorian industrial paintings. If you have interest to modern design you have to visit the Design Museum at Shad Thames, Southwark for sure. The exhibitions of the museum show the interior changes of British homes since 20th century to the present. It is also open to include new design classics and sometimes you can be a witness of modern designers' staging. For those of you with an interest in the anthropology of Asian and African cultures the Horniman museum is the right place for you. Interactive information of the world musical instruments could be found there. If you have more free time you can use the well maintained gardens around the museum for a peaceful picnic afternoon.
We Cover The Following South East London Areas: