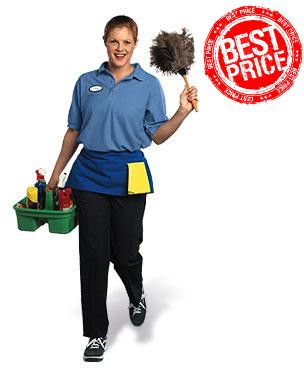 A home is made up of more than just four walls and a roof. It is the things inside our house, the feeling of comfort and safety and the memories we have there that truly make a house a home.
The soft furnishings in your home add character and comfort to your living space. The couch is where you spend evenings chatting with your loved ones while your beautiful curtains keep out the streetlights and cold draughts. As careful as you are when using your furniture, accidents happen, and dust and grime build up within the fabric and cushions of our furniture.
We offer our professional upholstery cleaning service to thoroughly clean and sanitise the soft furnishings in your home, leaving your furniture looking refreshed.
Professional upholstery cleaning
Professional upholstery cleaning involves the professional cleaning of all the soft furnishings in your home. This includes:
Furniture
Curtains
Drapes
Fabric wall hangings
Mattresses
We clean upholstery made from the following materials and more:
Cotton
Leather
Linen
Suede
Silk
Velvet
Polyester
Viscose
Are you unsure as to what material your furniture or soft furnishing are made out of? Do not worry. Our professional cleaners are equipped with numerous cleaning products that are suitable for different types of materials. Upon entering your home, they will do a thorough inspection of the items you need cleaned and determine the best course of action to thoroughly clean your furniture and soft furnishing without damaging them.
Jayden Farmer says:
Hey, how's u? Can I be emailed a receipt for the one off the other day? By the way, my kitchen looks fantastic. I've never seen it that clean. No dust, no dirt, nothing. Thanks for that!
Steam Cleaning
No matter how well you treat your furniture, dirt, dust, and grime will eventually begin to penetrate the fabric and cushions. One of the most common ways to clean soft furnishing is by steam cleaning. Steam cleaning uses hot steam to penetrate deep into the fabric of your furniture and remove built up dust, dirt and grime.
The steam cleaning process begins with our professional upholstery cleaners thoroughly inspecting your furniture. They will inspect your furniture and furniture cushions from all angles looking for stains and areas of wear. During this inspection process, our cleaners will often disassemble your furniture, removing all of the cushions.
Then, our professional upholstery cleaners will thoroughly hoover your furniture, removing any loose dust, dirt and pet hair. They will hoover all of the hard to reach places inside of the sofa, removing dust and crumbs. Our cleaners are extra vigilant during this process as they will sometimes find lost items buried deep within the chairs or sofas that have fallen out of your pockets while you were sitting on them. We are always delighted to return these lost items to our customers.
Once the furniture has been hoovered, our professional upholstery cleaners will apply a cleaning solution to any spots or stains they noticed during the inspection. Depending on the stain, the cleaning solution may need time to work its magic. Our cleaners will then fully steam clean your furniture using our professional steam cleaning machinery and eco-friendly cleaning products. Your furniture may need some time to dry and air out after this process, but once it is completely dried, your furniture will look as good as new.
Dry Cleaning
While steam cleaning may be the most common way of cleaning and sanitising soft furnishing, steam cleaning is not suitable for some delicate fabrics. In that case, we use dry cleaning to remove stains clean and refresh your more delicate soft furnishings.
The upholstery dry cleaning process begins with our professional cleaners inspecting your furniture, looking for any stains or tears. They will then continue by thoroughly hoovering your furniture, removing all loose dirt, dust and pet hairs. They will most likely disassemble your furniture, carefully removing all of the cushions making sure they are able to reach all the little nooks and crannies where dirt, dust and crumbs hide within your furniture.
Once your furniture has been thoroughly hoovered, our professional upholstery cleaners will apply a dry cleaning solvent to your furniture. This product gently fizzes, breaking up any dirt or grime that has been ingrained into the fabric of the furniture. Once this product is finished working, our cleaners will hoover out the dirt that the cleaning solution has dislodged.
Leather Cleaning
Leather furniture is an increasingly popular choice because of its beauty, longevity, stain resistance, and ability to easily clean. However, while it may be easier to wipe off spills, dust and crumbs from a leather sofa, regular professional cleaning is still recommended to maintain the appearance and longevity of your leather furniture.
Leather cleaning is all done by hand to protect your leather furniture. Our professional cleaners will begin by thoroughly inspecting your leather furniture, looking out for any tears, stains or dry spots on the leather. They will then apply a leather cleaning solution to all the leather surfaces of your furniture, rubbing it in and paying special attention to any areas that have stains. Once the leather cleaning solution has done its work, the cleaner will then take a damp cloth to remove the solution along with any built up dirt and grime.
One of the drawbacks of leather furniture is that it can become dry, brittle and scratchy. This, however, can be avoided by regular maintenance of your leather furniture by a cleaning professional. At the end of your leather cleaning out, cleaners will apply a conditioning treatment to your furniture, which nourishes the leather, enhancing its appearance and protecting it from stains or spills.
Contact our professional cleaners today to get your leather furniture looking as good as new.
Spot Cleaning
We spend a lot of time on our furniture, from evenings spent around the dinner table with friends to nights alone on the couch binging our favourite TV show cuddling your favourite four legged friend. During their day to day use, accidents happen, and spills will stain your favourite armchair or your side of the couch.
Our professional cleaners have extensive experience removing stains from upholstery. We offer a spot cleaning service designed to do just that. If your furniture is clean except for a troublesome stain, get in contact with us. We provide upholstery spot cleaning at a competitive rate. We can remove the following stains and more:
Food stains
Pet stains
Oil and grease stains
Wine stains
Coffee stains
Marker or pen marks
Paint stains
Accidents happen, and our professional upholstery cleaners have the skills to make your furniture look as good as new. Get in contact with us today to discuss your upholstery cleaning needs.
Office upholstery cleaning
Are the couches in your waiting room looking a little dingy? Have one too many cups of coffee been spilt on that comfy chair in your office? Are the mattresses in your hotel looking a little worse for wear?
Top Domestic Cleaners offers our professional upholstery cleaning services to our commercial clients. We offer upholstery steam cleaning, upholstery dry cleaning, spot treatment and leather cleaning to our professional clients. We know that image is everything for a business so let us help you refresh your office space with a professional upholstery cleaning.
We offer a flexible service that fits your busy schedule and your budget. Get in contact with us today to discuss your upholstery cleaning needs. We are available to clean the upholstery in your office or business during the day, the evenings or on the weekends.
Who we are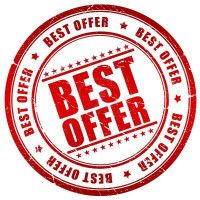 Top Domestic Cleaners are a professional cleaning company offering phenomenal cleaning services for an incredibly competitive rate. We are based in London and serve the greater London area. Our professional cleaners are highly trained, trustworthy and ready to take on whatever mess needs tackling.
We are available to clean your upholstery seven days a week, including bank holidays. Get in touch with us today to discuss our cleaning services and to book an appointment with one of our professional cleaners.
Find Our Services In: