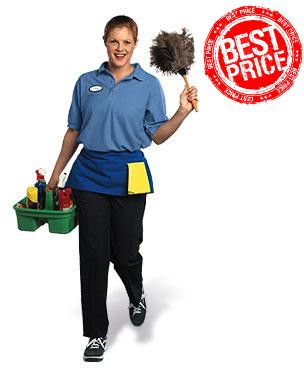 Life is unpredictable, but if there is one thing you can rely on, it is your professional cleaner from Top Domestic Cleaners. Top Domestic Cleaners is a London based professional cleaning company providing exceptional services at competitive prices to the greater London area.
We offer a regular cleaning service tailored to suit your schedule and priced to work with your budget. Cleaning is a never ending task no matter how tidy you are so let us take over some of your cleaning tasks with our regular cleaning service. You can rely on us to show up on schedule ready to get to work cleaning your home.
Our professional cleaners are available to clean your home whenever you need us to. We understand that you have a busy schedule so let us work with you to help you create the beautiful home you want and deserve.
Cleaning on your schedule
We understand that you have a busy schedule. Between work, childcare, exercise and your own hobbies and interests, there is no time left to clean your home the way you would like it cleaned. We know that you would much rather spend time playing with your children, walking your dog in the park or engaging in your favourite hobby rather than scrubbing toilets and hoovering carpets.
Top Domestic Cleaners offers a professional cleaning service that fits your schedule. You have enough chores to get through during the course of your day. Let us relieve you of some of them. Our professional cleaners are ready and available to clean your home on the schedule that works best for you.
We offer our cleaning services:
Weekly
Fortnightly
Monthly
Daily
Whenever you need us!
Get in contact with our customer service representatives today to discuss your cleaning needs. We are available to clean seven days a week including bank holidays.
What we do
Our regular cleaning service will leave your home looking clean and refreshed. If you book a regular cleaning with Top Domestic Cleaners the service will include the following:
Floor cleaning – we will mop, hoover and sweep all areas of your home paying special attention to high traffic areas such as entry ways, hallways and the kitchen.
Dusting – we will dust all surfaces in your home including book shelves, appliances, pictures and electronics.
Sanitizing – we will wipe down and sanitize all surfaces with our eco-friendly and harm free cleaning products. This includes the worktop, cooker, sinks, dressers, tables, light switches and door knobs.
General tidying – we will tidy your home with care and respect, consolidating items, removing the trash, folding throw blankets and fluffing pillows.
We offer additional cleaning services and assistance around your home. Get in contact with our customer service team today to discuss your cleaning needs. We are available seven days a week including bank holidays to clean your home.
Domestic cleaning
Maintaining a clean and tidy home is important for your mental and physical health. However, due to the demands of your daily life, we understand how difficult it can be to find the time and energy to clean your home. Cleaning is a never ending task. No matter how organised and tidy of an individual you are, dust accumulates, oil splatters when you cook, and dirt gets tracked in when you walk through your front door. This is why we offer a regular cleaning service to our domestic customers. The best way to stay on top of cleaning is to hire a regular cleaning service. Do not let the dust, dirt and grime accumulate in your home. Our cleaners are available to clean your home on a schedule that suits your needs.
Our professional cleaners also offer additional services to help you stay on top of your cleaning and other household chores. We offer assistance with any other household chores on top of our professional cleaning services. We know that maintaining a home requires more than hoover, mopping and dusting. Should you need it, we offer assistance with laundry, dishwashing, linen changing and more. We are happy to accommodate your schedule and all of your cleaning needs.
Call our customer service team today to discuss your schedule and our services. Our cleaners are available to clean your home seven days a week.
Commercial cleaning
Top Domestic Cleaners offer a commercial cleaning service to businesses in the London area. You already manage a busy professional staff. We realise that you may not have the time or energy to add a cleaner to your company. Hire Top Domestic Cleaners to take away the burden of interviewing, hiring, supplying and managing a cleaner for your business. Our professional cleaners are ready to take on the task of cleaning your business space. We provide our cleaners with the best products and equipment to thoroughly clean your business space. Below is a non-exhaustive list of the types of commercial spaces we work in.
Churches
Community halls
Schools
Nurseries
Restaurants
Bars
Pubs
Night clubs
Medical centres
Offices
Residential complexes
Warehouses
Factories
We understand that each business comes with its own cleaning needs. Some business spaces need a deep clean once a week, while others need one every other day. We are happy to discuss your commercial cleaning needs and implement a cleaning schedule that suits your space and your budget.
We offer our commercial cleaning service:
7 days a week
5 days a week
3 days a week
2 days a week
Once a week
Fortnightly
One off cleanings
Please keep in mind that that list is not exhaustive, and we would be delighted to create a cleaning schedule that perfectly suits your needs. If you aren't sure how often you need a cleaner in your commercial space, we would be happy to do a walk-through of the space with you, discuss your business and budget and come up with our best estimate of what cleaning frequency will suit your needs.
We also offer our cleaning services at times that suit your business needs. We understand that you may not be able to have a cleaner walking through your office with a hoover in the middle of the day as the noise may distract from your work. This is why we offer our regular commercial cleaning services in the evenings and at night, whenever suits your schedule.
Amelia Hayward says:
We are so very happy that we have found your company. The team that attended were all very friendly and they smiled all the time. They really enjoyed what they were doing. This is really very important, they should not only clean well. Their attitude is very important as well. Thank you for being so positive.
We offer our cleaning services at a competitive rate and are happy to discuss our cleaning services with you. When creating a cleaning schedule for a commercial space, we are happy to do an inspection of the space beforehand or just talk through your business space with you. We like to know the approximate square footage of your commercial space as well as how many kitchens, kitchenettes and toilets you would like us to service. This helps accurately determine the time and cost of your commercial cleaning. Should you find that after using our cleaning service for a period of time, the schedule is not suiting your needs, just get in contact with us, and we are happy to clean your office space more or less frequently. Your satisfaction with our service is incredibly important to us.
Get in contact with us today to discuss the cleaning schedule that would best suit your business space.
Who we are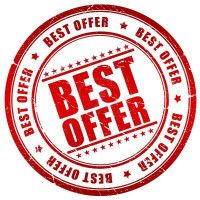 Top Domestic Cleaners are a professional cleaning company serving the greater London area. We offer professional cleaning services to residential and commercial spaces at an incredibly competitive rate. We hire the best cleaners that London has to offer, making sure that they have extensive cleaning experience as well as thoroughly training them to ensure that they maintain our high cleaning standards. We perform a comprehensive vetting process and background check on all our cleaners. This ensures that we only work with the most trustworthy cleaners who will treat your home or offices space with the respect, care and attention that it requires.
We are committed to sustainability and provide our cleaners with eco-friendly products that are good for the earth and your home. Our professional cleaners are fully trained and expertly equipped to provide an exceptional cleaning service. Call our team today to discuss your cleaning needs and book a visit from one of our professional cleaners.