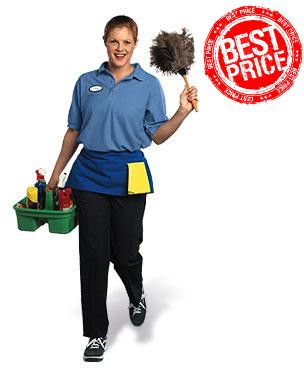 The best way to start off on a positive note with your new tenants is to make sure the rental they are moving into is thoroughly cleaned and refreshed. Top Domestic Cleaners knows how important your relationship is with your tenants, which is why we provide an exceptional end of tenancy cleaning service to the greater London area.
Our professional cleaners are fully equipped to turn your rental inside out, removing all remnants of your previous tenants and creating a clean space for your new tenants to come home to. We provide our cleaners with all of the necessary tools and products to deeply clean your rental property.
Get in contact with us today to discuss your rental cleaning needs and to book a cleaning with one of our professional cleaners.
Benefits of working with us
Top Domestic Cleaners has been in business for over ten years, offering exceptional service to London and the Greater London area. Below is a list of just some of the benefits of working with us.
Professional team – our team is made up of trained professionals who have extensive cleaning experience.
Flexible and available – we are available to clean your rental property seven days a week, including bank holidays. We adapt our services to each of our customers and are able to tackle whatever mess you need to be dealt with.
Dependable cleaners – all of our cleaners have gone through extensive background checks, ensuring that they are trustworthy. Through their years working with us, we can promise you that they are dependable as well.
Guaranteed results – we offer an exceptional cleaning service that is backed up by the testimonials of our treasured customers. We have been in business for over ten years, so we know what we are doing and can promise you the results you are looking for.
Cleaning your rental
Our professional cleaners are supplied with the best products and equipment to thoroughly clean your rental property. We use only eco-friendly products that are not harmful to the earth, the space we are cleaning and the people who live there.
Our professional cleaners will provide the following services when performing and end of tenancy cleaning.
Floors – all floors are hoovered, mopped and thoroughly disinfected. We take special care to go over high traffic areas such as entryways, the kitchen and bathrooms multiple times. If necessary, we can also perform a steam cleaning on the carpets.
Surfaces – all surfaces are wiped down and disinfected, removing dust and grime. This includes the worktop, stovetop, appliances, cupboards, doors, doorknobs, tables, shelves, vanity and more.
Appliances – we clean all appliances, including refrigerators, ovens, dishwashers, microwaves and washing machines inside and out.
Bathroom – bathrooms are thoroughly cleaned and disinfected, removing all traces of previous use such as watermarks, hair, dirt, dust and grime.
 
Windows – windows, window sills and window coverings are wiped down and cleaned.
Furniture – we can perform upholstery cleaning on the furniture in your rental if it is a furnished let.
Get in touch with our customer service team today to discuss our professional cleaning services.
Cleaning products
During our over ten years in business as a cleaning company, we have done the research to determine not only the best products to clean with but also the safest and most eco-friendly. Gone are the days of using harmful chemicals to clean a home. All of the products we use are not only safe to be used around children and animals, but they are also easy on the earth. Top Domestic Cleaners proudly uses the following cleaning products:
We not only supply our cleaners with effective eco-friendly cleaners, but we also supply them with the best cleaning equipment on the market, which allows them to deliver an exceptional cleaning service.
Working with us
Top Domestic Cleaners has spent years perfecting our services by listening to the feedback of our previous customers. We have striven to streamline the process of booking our professional cleaners to make the process as easy, trustworthy and hassle-free for you as possible.
Aimee Peacock says:
Hi, I am so happy, I am now a mother for the first time. This is the most important time in my life. Thank you for your cleaning services, you did it all so perfect for me and my baby.
To begin the process of hiring a Top Domestic Cleaner to perform your end of tenancy cleaning, give us a call today. Our cleaners are available seven days a week to clean your rental property. When you talk to us on the phone, we will require some information about your rental, such as the approximate size of your rental, how many toilets it has and some information about the previous tenants.
If you are unsure about the current state of your rental property, we offer a free, no obligation inspection with one of our professional cleaners where we can view the property and determine the exact price of our cleaning service. We offer our services at competitive prices and are willing to work with your budget.
Renter looking to get your deposit back?
Are you moving out of your rented accommodation and looking to get your deposit back? Top Domestic Cleaners end of tenancy cleaning service is not just for the landlord but for renters as well. We know how important it is to have that extra bit of money in your bank account when you start over in a new home. Moving can be expensive, so every little bit of money you can save during that process is important. Start your journey in your new home on the right foot by hiring Top Domestic Cleaners to perform an end of tenancy cleaning on your rented accommodation. We will thoroughly clean the space that was your home, returning it to the same standard it was in when you first moved there.
Worried about the state of your rented accommodation? Have you had one to many spills on the carpet in your rented home? Or have you been hiding a dog in a rental where animals were technically not allowed? Wear and tear happen over years of living in one place, so it is understandable that you may be concerned. If you are worried that our end of tenancy cleaning will not be enough for you, we also provide the following cleaning services:
Upholstery Cleaning
Carpet Cleaning
Get in contact with Top Domestic Cleaners today to ensure that you get your deposit back. We are available seven days a week, including bank holidays, to clean your rental.
Top Domestic Cleaners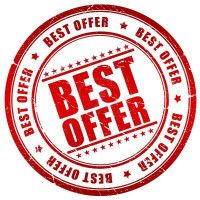 Top Domestic Cleaners is a London based professional cleaning company offering exceptional cleaning services at a competitive rate. We take our work seriously and strive to go above and beyond our client's expectations. We have been in business for over ten years and have spent those years refining our craft, using feedback from our valued customers to create a truly phenomenal service.
We hire the best cleaners London has to offer. All of our cleaners are experienced professionals who go through a vigorous training process once they join our team, ensuring that their work is up to our high standards.
All cleaners at Top Domestic Cleaners are trustworthy individuals who will treat your property with the care and respect that it deserves. All of our cleaners go through a thorough background check and vetting process before they are brought on our team. We do this to give you peace of mind when you hire Top Domestic Cleaners by only hiring cleaners we would be proud to welcome into our own homes as well.
Get in contact with our customer service team today to discuss our cleaning services.
Find Our Services In: