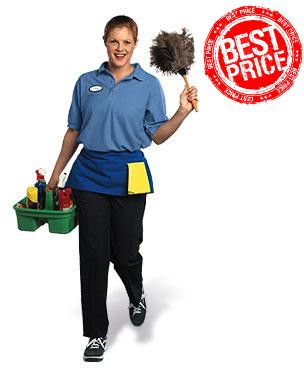 The deep cleaners at Top Domestic Cleaners go above and beyond thoroughly cleaning your home or office space. Regular cleaning only maintains your space to a certain standard which is why it is necessary to hire a professional deep cleaning service at least once every six months.
What is deep cleaning?
We like to think of deep cleaning as a reset for your home or commercial space. Regular cleaning is a fantastic way of maintaining the cleanliness of your home; however, deep cleaning is necessary to fully clean out all of the nooks and crannies that your regular cleaner does not have time to go through.
Focus on the details – when was the last time someone wiped down all of the light fixtures in your home—or polished your faucets? In our deep cleaning service, we focus on all of the little cleaning details that often get overlooked.
Deep sanitation – we use eco-friendly products to thoroughly sanitise all of the places in your home you use every day, such as sinks, doorknobs, countertops and light switches.
Under and over – we clean those hard to reach spots such as underneath your furniture and appliances and on top of your wardrobes, shelves and other high up dusty places.
Mould removal – we use an eco-friendly cleaning solution to eliminate mould and invisible mould spores from all of the damp corners and places in your home where mould most commonly thrives.
Does this sound like something your home or commercial space needs? Get in contact with us today to discuss our deep cleaning services.
Importance of deep cleaning
The state of your home directly affects your physical health. Dirt, dust, grime and mould can all accumulate within your home and are all detrimental to your physical health. While a regular cleaning service helps keep some of this at bay, it is important for everyone to enlist a professional cleaner to perform a deep cleaning of their home. This is especially important for anyone who may have chronic health issues, for example, respiratory issues, dust and mould can be especially aggravating to your lungs. This is why it is imperative to fully remove all harmful build up from your home with a professional deep cleaning.
What we do
Top Domestic Cleaners will deep clean your home from top to bottom. We offer an excellent service at incredibly reasonable rates suitable for any budget. You can book a deep cleaning service for your home by giving us a call. Once you have chosen a time and date for your deep cleaning, we can offer you an interview with the cleaner who will be cleaning your home in order to discuss your cleaning needs and to set your mind at ease about the person who will be entering your home.
On the date of your deep cleaning, our professional cleaner will arrive at your home on time, ready to get to work. We provide our cleaners with all of the tools and products necessary for deep cleaning your home. All you need to do is give the cleaner access to your home.
Below is a general description of the deep cleaning procedure that we will use when cleaning your home.
Entryways and hallways
We will hoover and mop your entryway and hallways, paying special attention to high traffic areas. We will wipe down, sanitise and thoroughly clean any and all surfaces, including baseboards, shelves, furniture, windowsills, light switches and light fixtures.
Living area
We will hoover, mop and sanitise the floor in your living area, making sure to reach hard to reach places such as under your furniture and inside your furniture, removing dirt and crumbs. We will wipe down, sanitise and clean all surfaces, including bookshelves, electronics, window sills, mantels, light switches and light fixtures.
Kitchen
When deep cleaning a kitchen, we focus on sanitising all areas so that you can cook and eat with confidence. We deep clean all appliances and thoroughly wipe down all surfaces, including the worktop and stovetop. We will remove built up dust, dirt and grease from the top of your cupboards and the extractor fan. We will also provide the same floor cleaning process that we do in other rooms.
Bedroom
We will hoover and mop in your bedroom, making sure to clean underneath your bed and any other furniture in your bedroom. We will dust and wipe down all surfaces, including your dresser, wardrobe, window sills and light switches.
Toilet
We will clean and sanitise your bathroom floor, making sure to reach behind the toilet and under the sink. We will deep clean your bath, shower, toilet, sink and extractor fan, removing dirt, dust and mould.
Give us a call today to schedule a deep cleaning service for your home. We are available to deep clean your home every day of the week.
Spring Cleaning
Prepare your home for spring with our professional deep cleaning service.
Much like animals hibernate during the winter, we too retreat to our homes where we enjoy warmth and comfort away from the cold and wet of winter. We keep the curtains drawn and the heat up, staying inside snacking on the couch or baking in the kitchen. We track mud and water into the house and take warm showers to drive out the cold from our bones, steaming up the bathroom. During this time, dirt, dust and grime accumulate, and mould grows in the corners of our wardrobes or in the nooks and crannies of our showers.
Victoria Carey says:
Thank you for the service. It is so nice that you did your job by your heart, I mean that the team was working like they clean their own property. It was so sweet.
Now that the days are getting brighter and the nights are getting shorter, it is time to pull back those drapes, open up the windows and let fresh air back into your home. Our professional cleaners are here to help you get rid of winter and welcome in spring by performing a professional deep cleaning service.
Working with us
With years of experience in the London cleaning market, Top Domestic Cleaners offers a first-rate cleaning service at a rate that matches any budget. We are proud of the first-rate service we offer to our clients thanks to our years of experience. We have taken our experience and feedback from our loyal customers and used that to create a truly outstanding service.
Experienced cleaners – Top Domestic Cleaners has been in business for years and takes feedback from our clients seriously, using it to improve our services.
Highly qualified – all of our cleaners are not only highly qualified when they join our team, but they go through a training program with Top Domestic Cleaners to ensure that they maintain our high standards.
Responsible – you can count on our cleaners to arrive promptly, ready to work. They will treat your home with the same care and respect as they would their own home.
Adaptable – we know that there is no one cleaning solution that each space requires a unique approach which is why we are ready to do whatever it takes to get your home looking spotless.
Local – we are a London based cleaning company, run by Londoners employing the best cleaners London has to offer.
Give us a call today to discuss your cleaning needs. We offer exceptional cleaning services to the London area seven days a week, including bank holidays.
Top Domestic Cleaners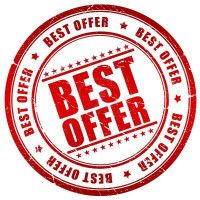 Top Domestic Cleaners is a London based professional cleaning company offering cleaning services at a competitive rate. All of our cleaners have extensive cleaning experience and go through a training program with Top Domestic Cleaners to ensure that their work is up to our high standards. We understand the delicacy of letting a stranger into your home to work, which is why we also put all of our cleaners through a thorough vetting process and perform a background check. This ensures that all of our cleaners are incredibly trustworthy individuals whom we would trust in our own homes.
Find Our Services In: