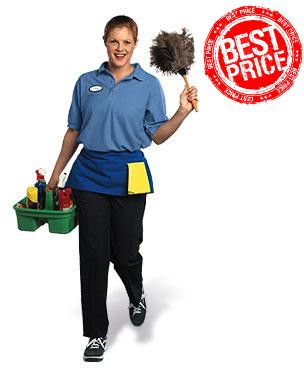 Congratulations on finishing up the work on your home. We know you are looking forward to settling back into your now builder free home and enjoying the new aspects of your space. But before you can do that, you need to get your home professionally cleaned in order to eliminate all remnants of the work that went on. Building works often produce the following mess in your property.
Dust
Dirt
Grime
Muddy footprints
Paint and plaster splatters
Tape, stickers and other adhesives
Work on your home is messy. Whether you had your kitchen redone or an extension added, it is likely that most of your home needs a thorough and professional cleaning. As skilful as builders are, they perform messy work, and while they may leave your kitchen looking better than it did before they got there, it is most likely a great deal messier as well.
Building dust is often very fine, meaning that it not only spreads throughout your home but it also penetrates soft furnishing. Unfortunately, paint and plaster splatters will often end up in places they shouldn't be, and your beautiful new bathroom set may be covered in industrial stickers that the builders forgot to remove.
Our professional after builders cleaning service will remove all of the dust and debris caused by the work that was done on your home, leaving you with a beautiful new space to enjoy.
Get in touch with Top Domestic Cleaners to discuss the building works going on in your home and your cleaning needs. We are available to clean your home seven days a week, including bank holidays.
New home feel
It is hard to settle in and truly enjoy that new home feel when your new home is covered in dust, plaster, paint and muddy footprints. Builders are great at working on our homes, but they are not the best cleaners. But that's fine. Top Domestic Cleaners are here to help you clean your home after builders have finished their work.
Eloise Butler says:
Great Service and Great cleaners. My friend was right, that he has recommended your service. I am so lucky.
Having work done on your home can be incredibly stressful, and the process of moving back into your home can be stressful as well, not to mention the fact that everything needs to be cleaned before your life can get back to normal. Cleaning up after builders can take a long time if you tackle the process without professional help. Let us take some of the stress of building works off of your shoulders. Our professional team is available to clean your home after building work. We will remove all traces of builders in an incredibly short amount of time so that you can focus on moving back into your home and settling into your new space.
You may not be in a new home, but the works and upgrades on your home can make it feel new. Enjoy that new home feeling by hiring Top Domestic Cleaners. We are available to clean your home seven days a week, including bank holidays. Get in contact with us today to discuss your cleaning needs.
What we do
Let Top Domestic Cleaners remove the dust, grime, plaster and paint from your space after works have been done. Get in contact with us today to discuss your cleaning needs. Our professional team will discuss the works you had done on your home and the areas that were affected. We also offer a free inspection service where one of our professional cleaners will inspect your home after the building work has finished, discuss your cleaning needs and come up with a no obligation quote and cleaning plan.
We offer a thorough professional cleaning service. Below are some of the elements we offer in our after builders cleaning service.
Remove paint and plaster from the floor.
Professionally clean all windows, removing any stickers, paint or plaster.
Clean all wall surfaces that dust can settle on, including window frames, window sills, doors, door frames, light switches, sockets and skirting boards.
Dust and professionally clean all walls, removing any scuff marks, fingerprints or dirt
Deep clean all living spaces
Deep clean the bathroom, removing stickers, labels and adhesives from new components.
Hoover and mop all floors until spotless
After builders commercial cleaning
No matter how good of a job a builder does on your office or business, they will always leave a mess. That is where Top Domestic Cleaners comes in to help.
Has your office just been remodelled? Have you just installed a new kitchen in your pub or restaurant? Have you finally updated your shop into the dream space you have always wanted? Let Top Domestic Cleaners help you get your commercial space back and ready for business. We want you to enjoy the benefits of the work you have done on your space and not become hampered down by the mess that work has caused.
Getting work done on your commercial space can be expensive, plus you are often not able to operate while the work is being done. Let us help you get back to work in your new space as quickly as possible. We offer a professional cleaning service that will leave your commercial space sparkling after work has been done.
We offer our commercial after builders cleaning service whenever best suits your schedule. Building works can be hectic, and they can last longer than expected. We know how important it is for you to get back to work and reopen your business after work has gone on. Even if your building works are running behind schedule, our team is available to pick up the slack and have your space looking beautifully clean in time for your reopening. We are available seven days a week to clean your space, including bank holidays. We are also available in the evenings and at night. We are ready to get to work as soon as the builders are finished and off of the property.
Get in contact with our team today to discuss your cleaning needs.
Who we are
Top Domestic Cleaners are a London based professional cleaning company that has been in business for over ten years. We offer phenomenal cleaning services to the London and Greater London region. Over the last ten years, we have refined our services using the feedback of our valued customers to create the cleaning services our clients need.
Our team is made up of highly trained professionals who have gone through an extensive vetting and training process. All of our cleaners are not only incredible at their jobs, but they are trustworthy and dependable individuals who will treat your space with the care and attention it deserves.
Benefits of working with us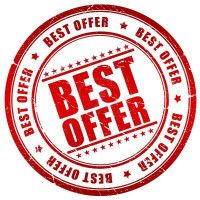 With years of experience in the London cleaning market, Top Domestic Cleaners offers a first-rate cleaning service at a rate that matches any budget. We are proud of the first-rate service we offer to our client's thanks to our years of experience. We have taken our experience and feedback from our loyal customers and used that to create a truly outstanding service.
Experience - we have been providing domestic cleaning services for many years, and we take the feedback from our clients seriously and use it to improve our services.
Professionalism - all of our cleaners are not only highly qualified when they join our team, but they go through a training program with Top Domestic Cleaners to ensure that they maintain our high standards.
Responsible - you can count on our professional cleaners to treat your home with the care and attention it deserves.
Flexible - we offer a deep cleaning service tailor made to your space because we know that there is no one cleaning solution that will fill everyone's needs.
Local - we have been operating in the London area for the last ten years. We understand the cleaning needs of our fellow Londoners.
Give us a call today to discuss your cleaning needs. We offer exceptional cleaning services to the London area seven days a week, including bank holidays.
Find Our Services In:
<! -- / .postContent -->